Now you are able to choose whether you want the temperature in the MClimate mobile app to appear in Celsius or in Fahrenheit. See how to do it in the instructions below:
Open Melissa App and choose Settings from the slide-out menu.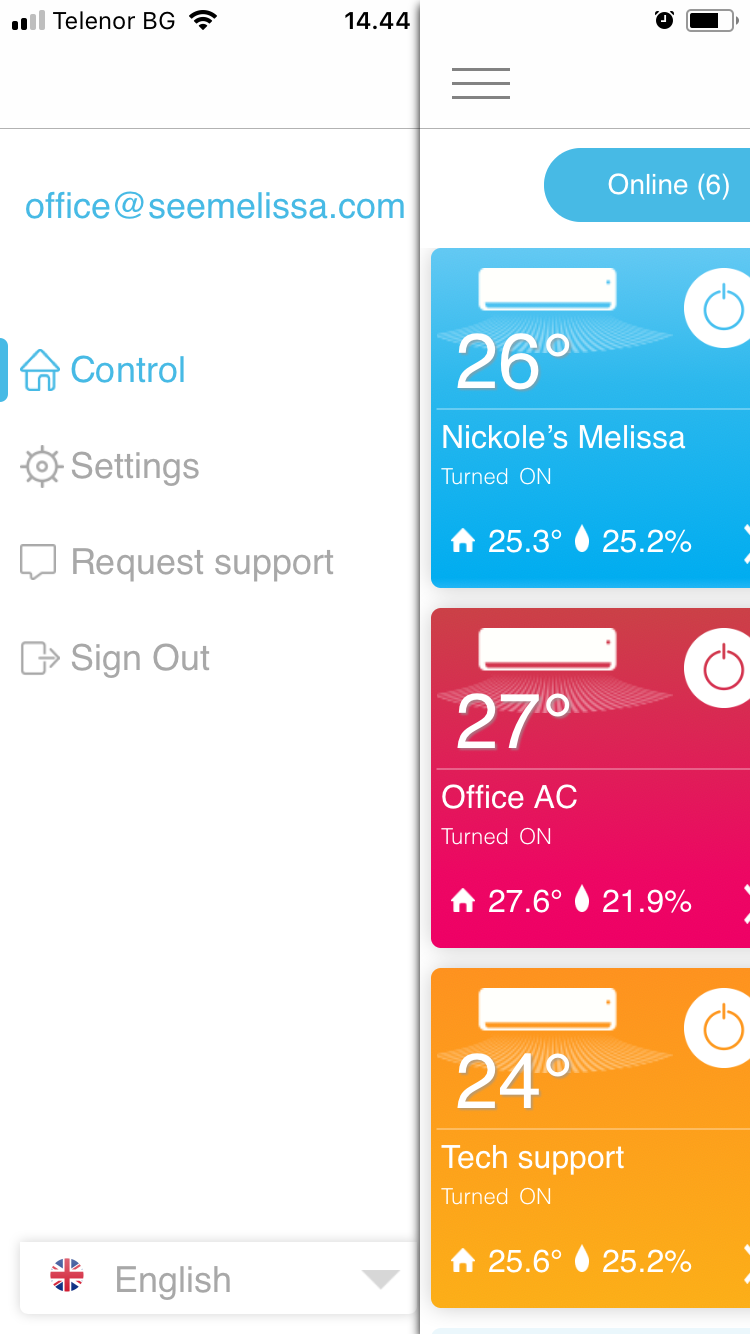 A new window will appear and at the bottom you will see the Temperature indicator (C/F) option. You can choose if you would like to set your account to Celsius or Fahrenheit by simply clicking on the button.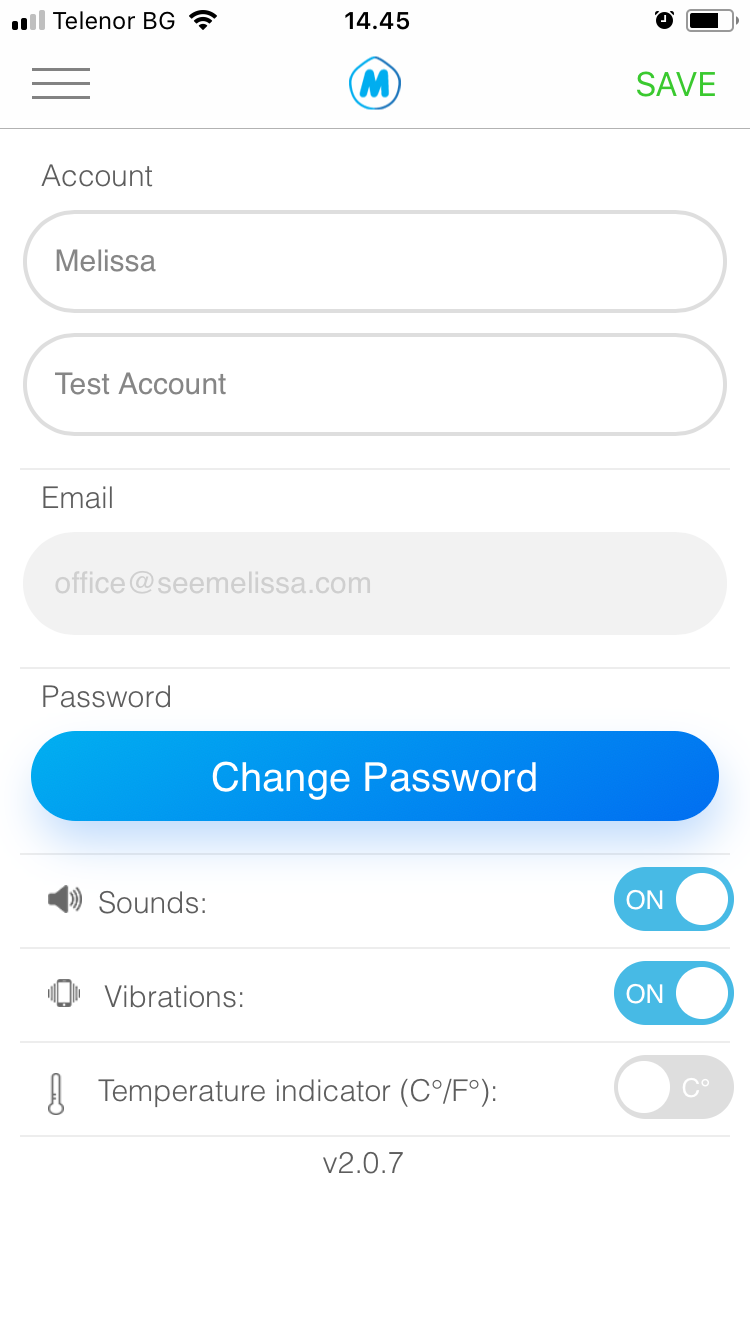 Tap Save from the upper right corner of the screen.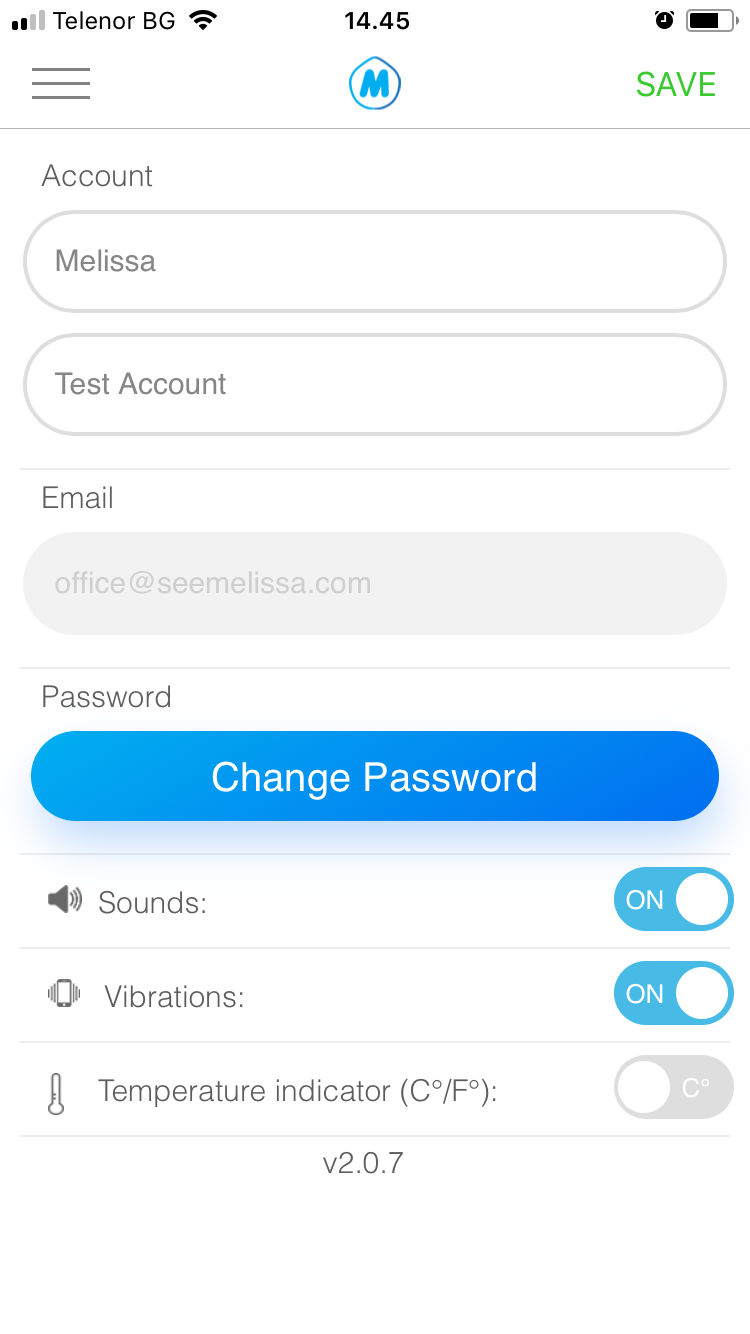 You are ready! Now the temperature' values in the MClimate mobile app are displayed in your preferred scale.