Melissa is so smart that she can automatically turn your Air Conditioner on or off, depending on your location and the place where she is installed.
Find out how you can do this below.
Before you start, don't forget to allow the MClimate mobile app to use your location and send you notifications.
 From the left slide-out menu in the MClimate mobile app, choose Control.
 From the active devices displayed on your screen, pick the Melissa which settings you would like to change.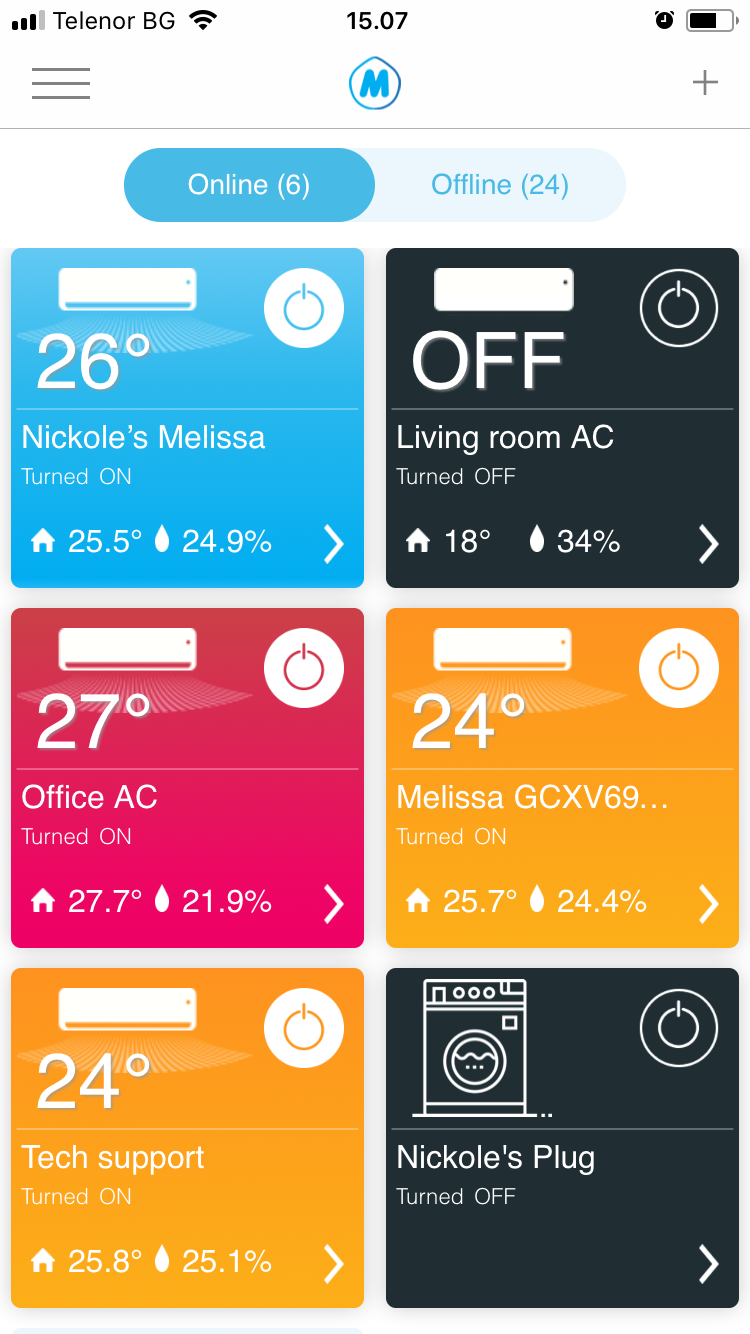 Tap on the sign for Settings in the upper right corner of the control screen and choose Smart Settings, then click on the Geolocation option.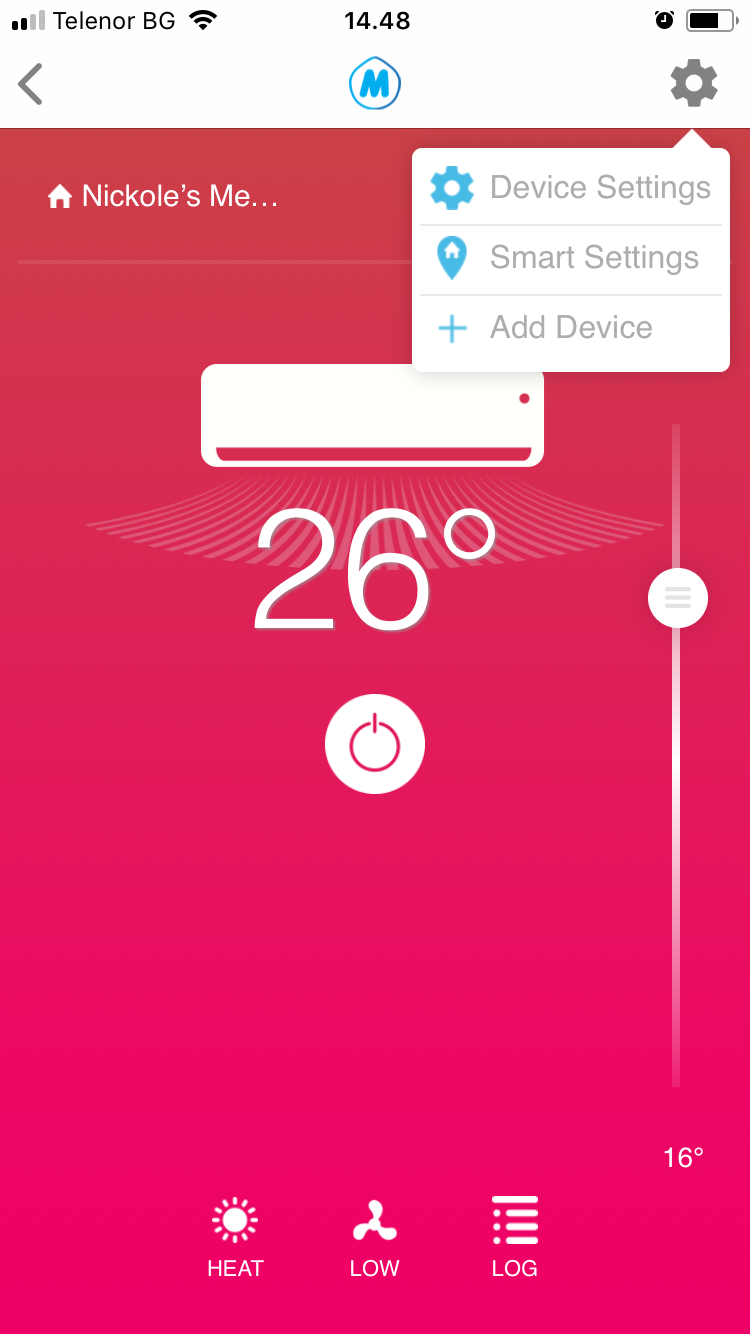 Click on the 

+

 sign to set the location of your Melissa.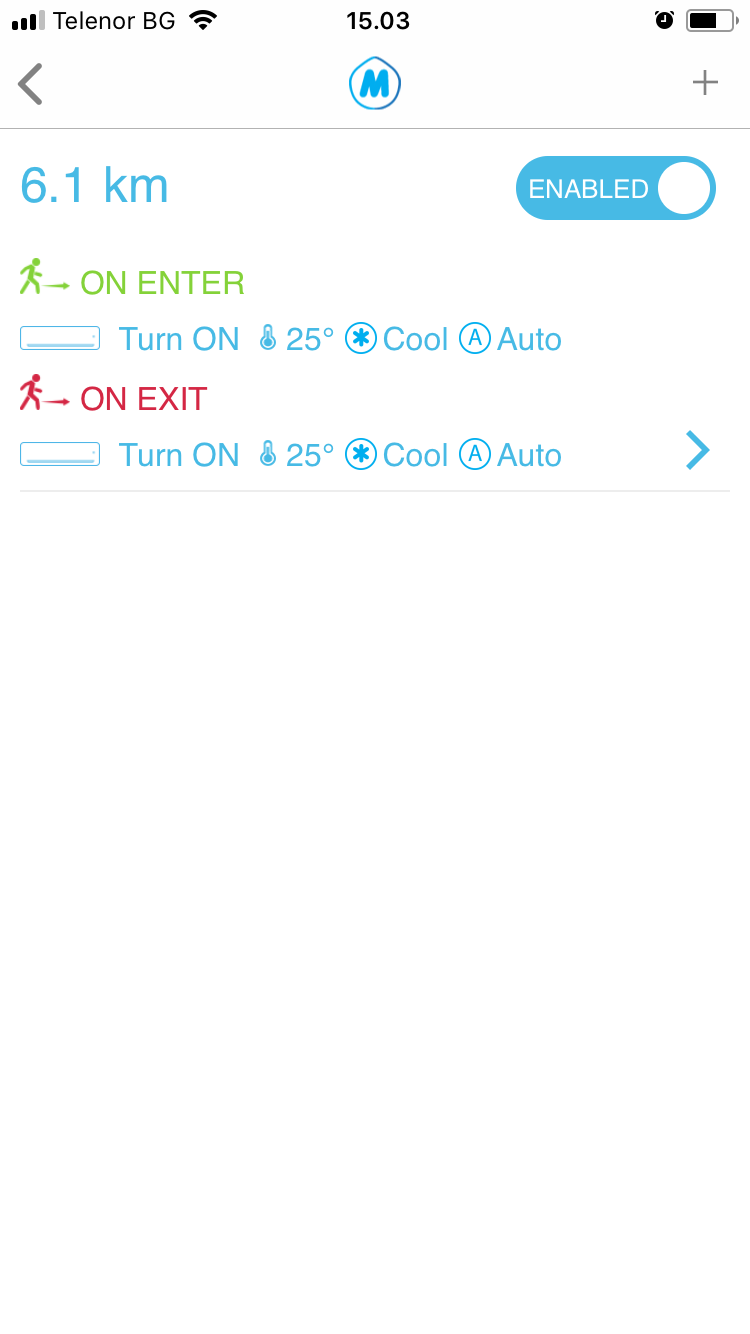 You can also change the size of the radius. Just slide the button left or right to set the distance at which Melissa will turn your A/C on or off.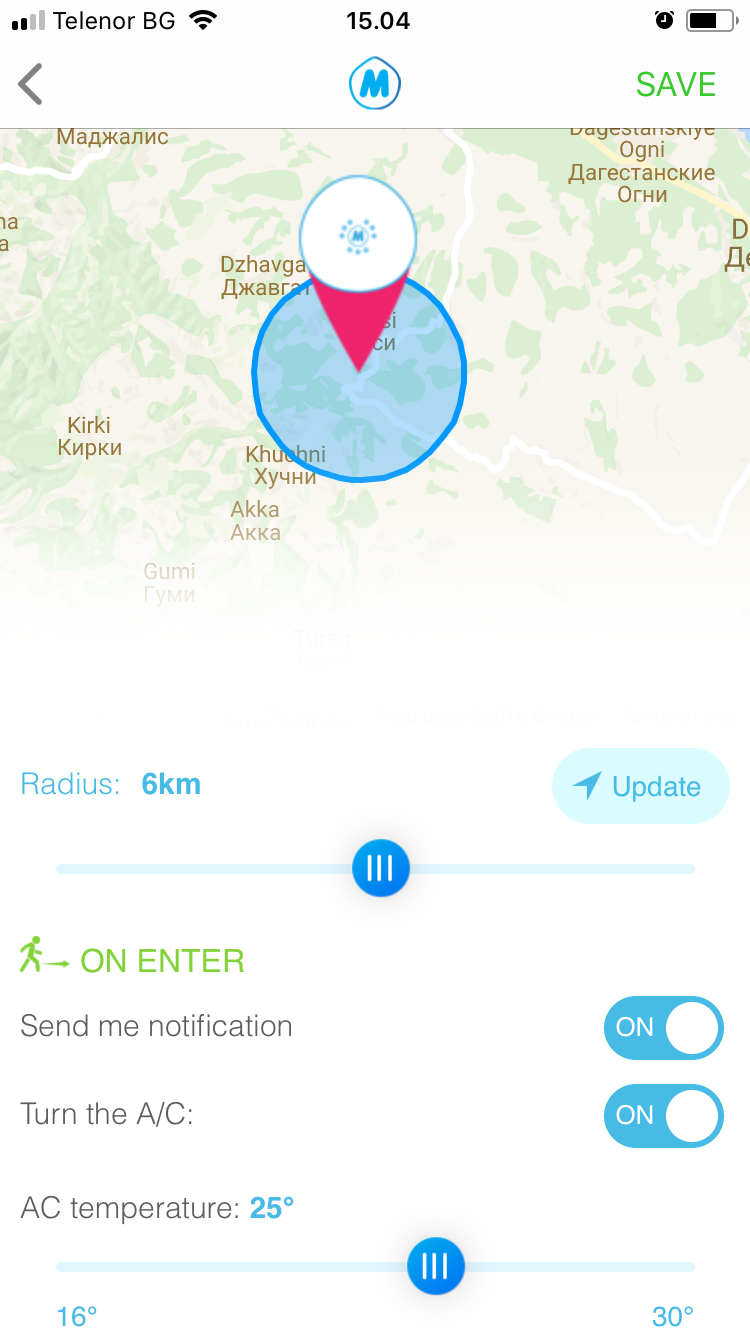 From the section On enter, you can choose if you prefer Melissa to turn your Air Conditioner on when you enter the radius, you have set, and if you want to receive notifications when that happens.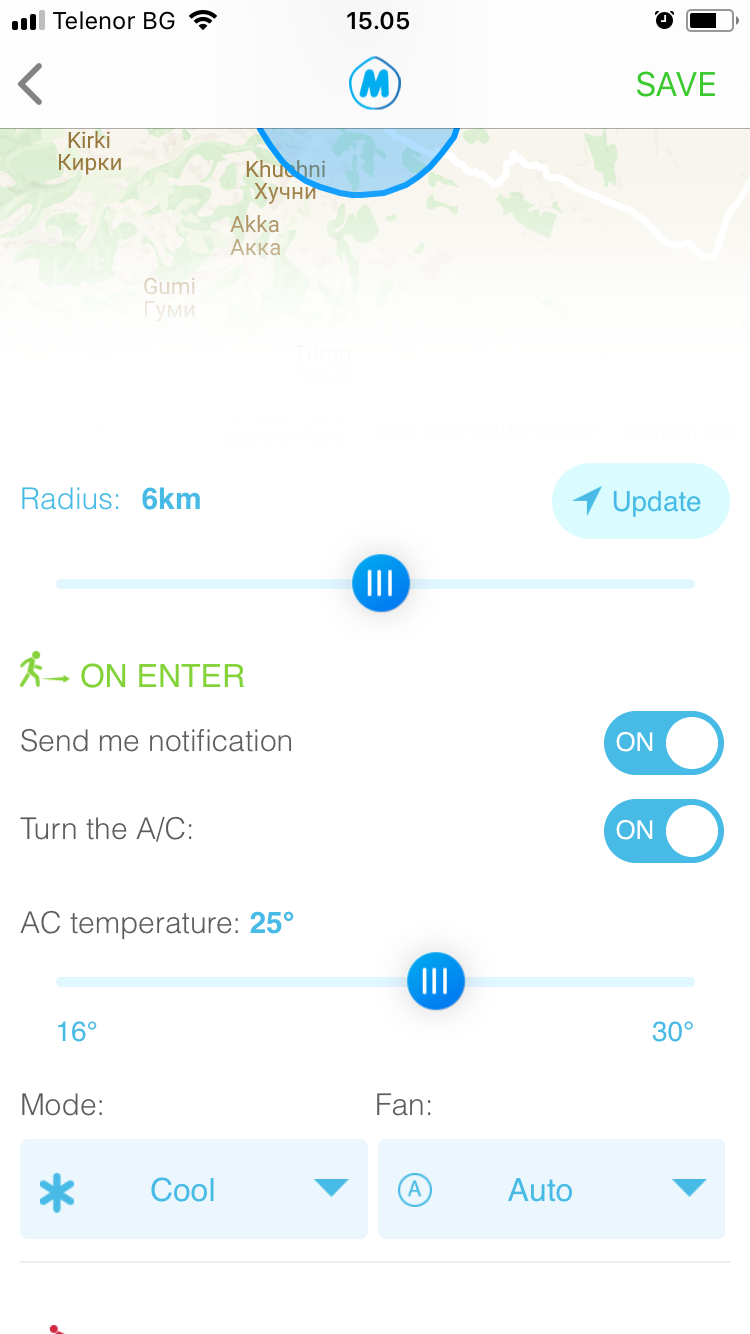 To turn your Air Conditioner on:
To receive notifications when your Air Conditioner is turned on.
 

You can also choose if your Melissa should turn off when you go out of the radius.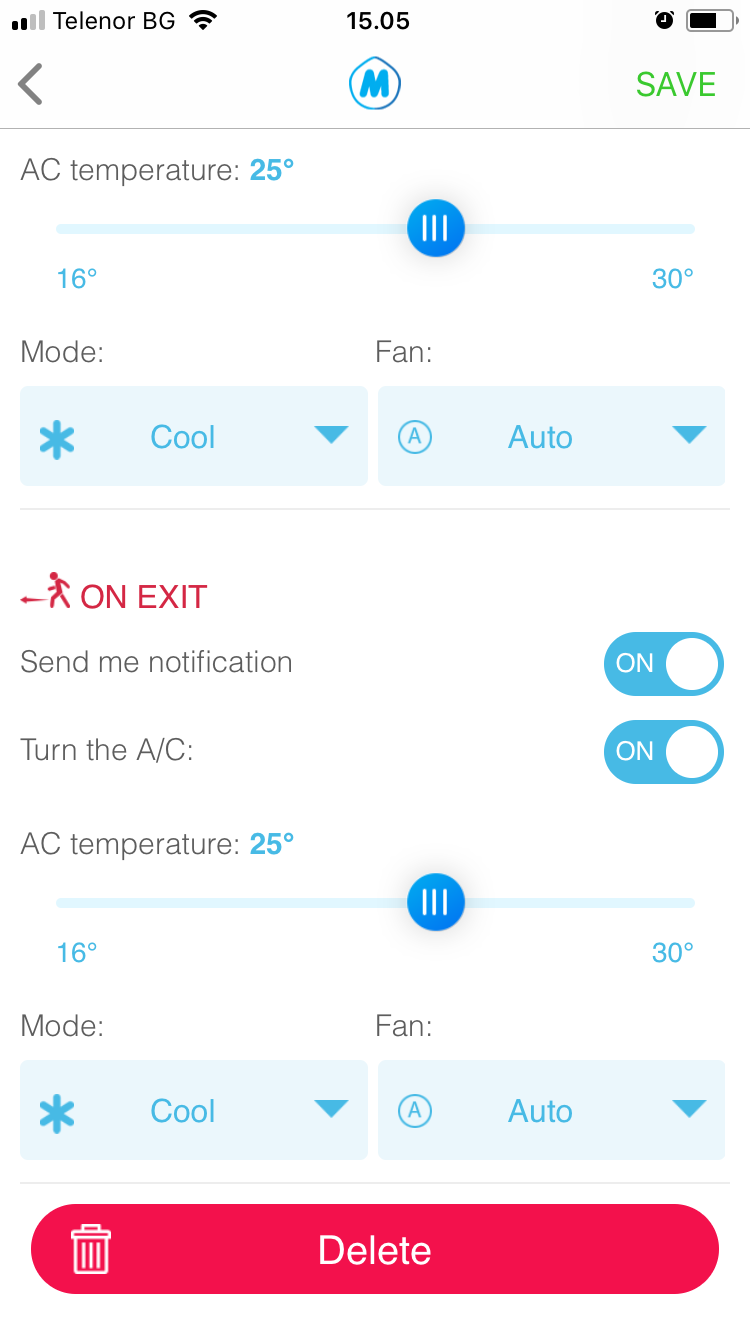 To turn your air conditioner off.
To receive notifications when your air conditioner is turned off.
 When you are ready with configuring your preferences, click Save.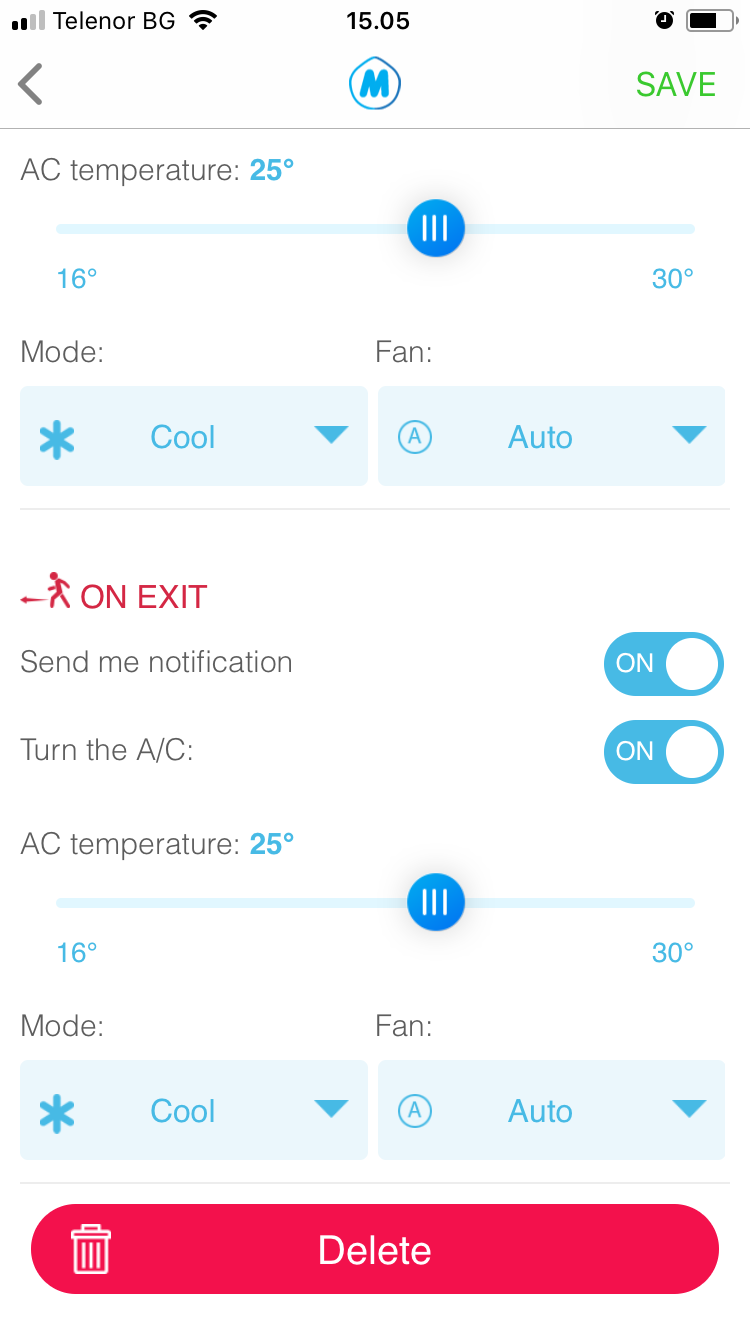 Ready! You successfully activated Melissa's Geolocation.