Melissa's light is disturbing you at night when you sleep? Here you can see how easily you can turn the light indicator of your Melissa off and on. 
 From the slide-out menu in the MClimate mobile app, choose Control.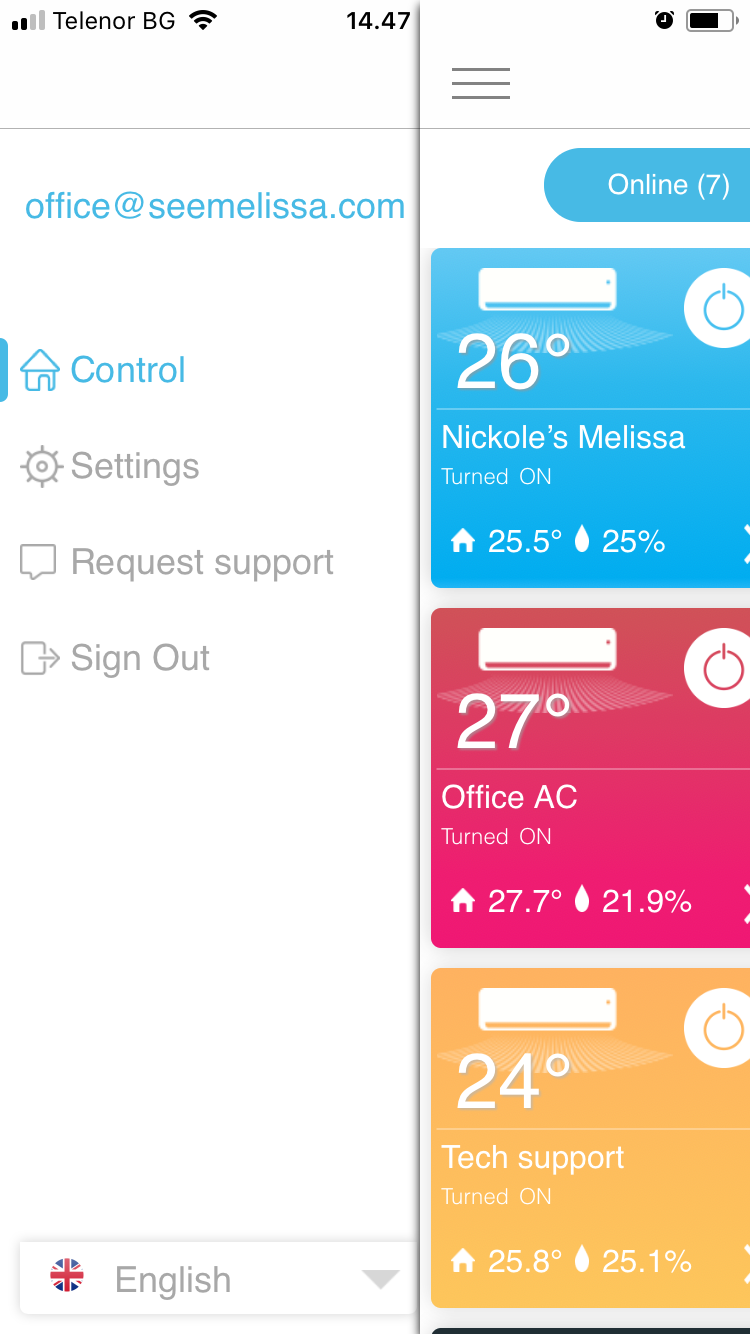 Choose the one Melissa, which settings you would like to change, from the list. 
 Tap on the Settings sign at the upper right corner of the control screen. Choose Device settings from the drop-down menu.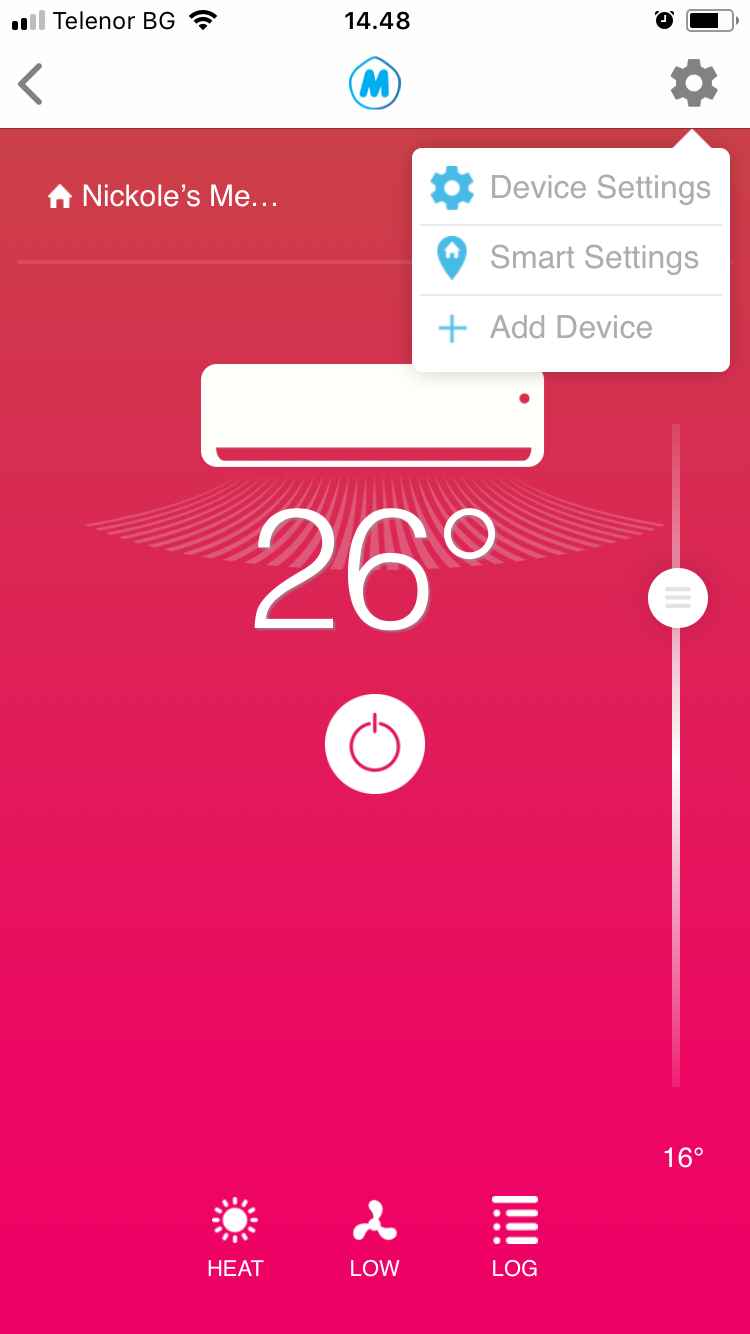 From the section LED lights, Activate LED lights, tap the toggle button. When the circle is on the left, the light is turned off. When it is on the right - your Melissa is glowing.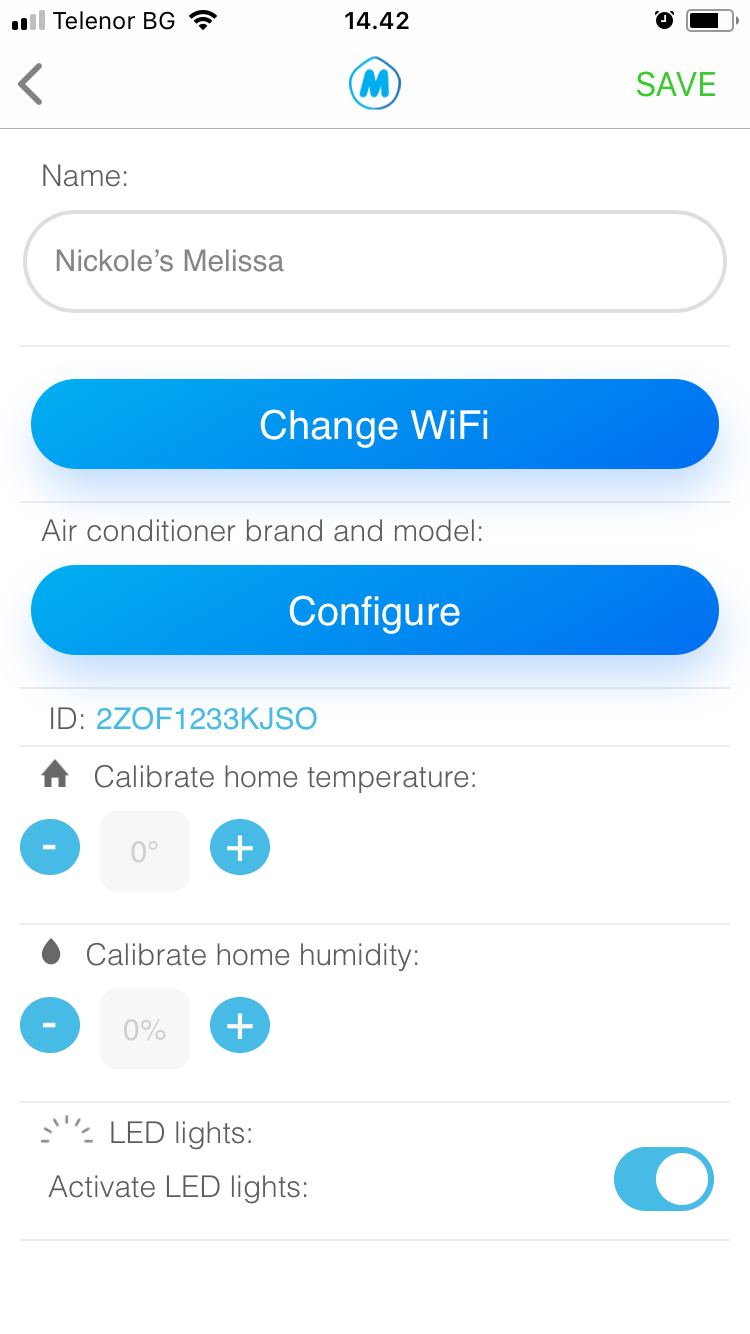 To save your changes, click on the

Save button at the upper right corner.