Creating a timer for your AC has never been easier. See how to do it in the instructions below.
See also: How to set a timer for turning your A/C on?
 Open the MClimate mobile app and choose Control from the slide-out menu.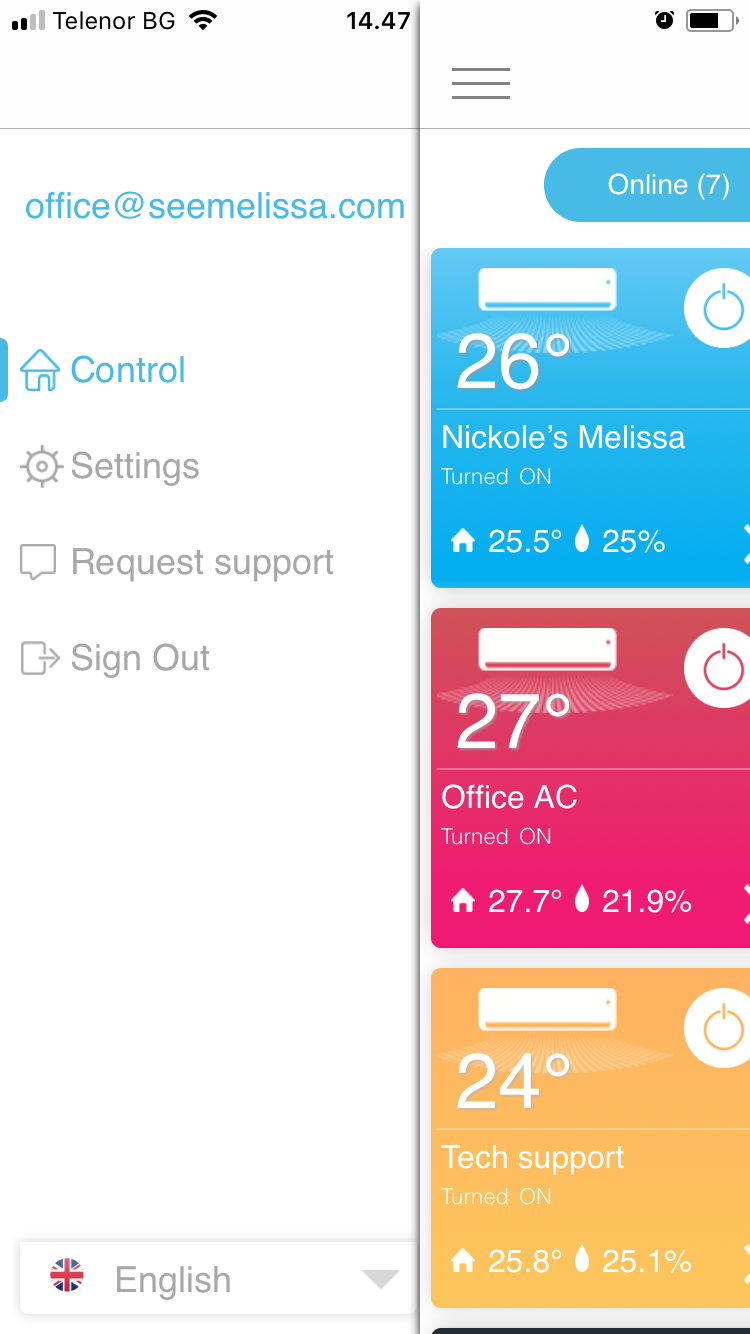 If you have more than one installed Melissa, choose the one for which you would like to create a timer.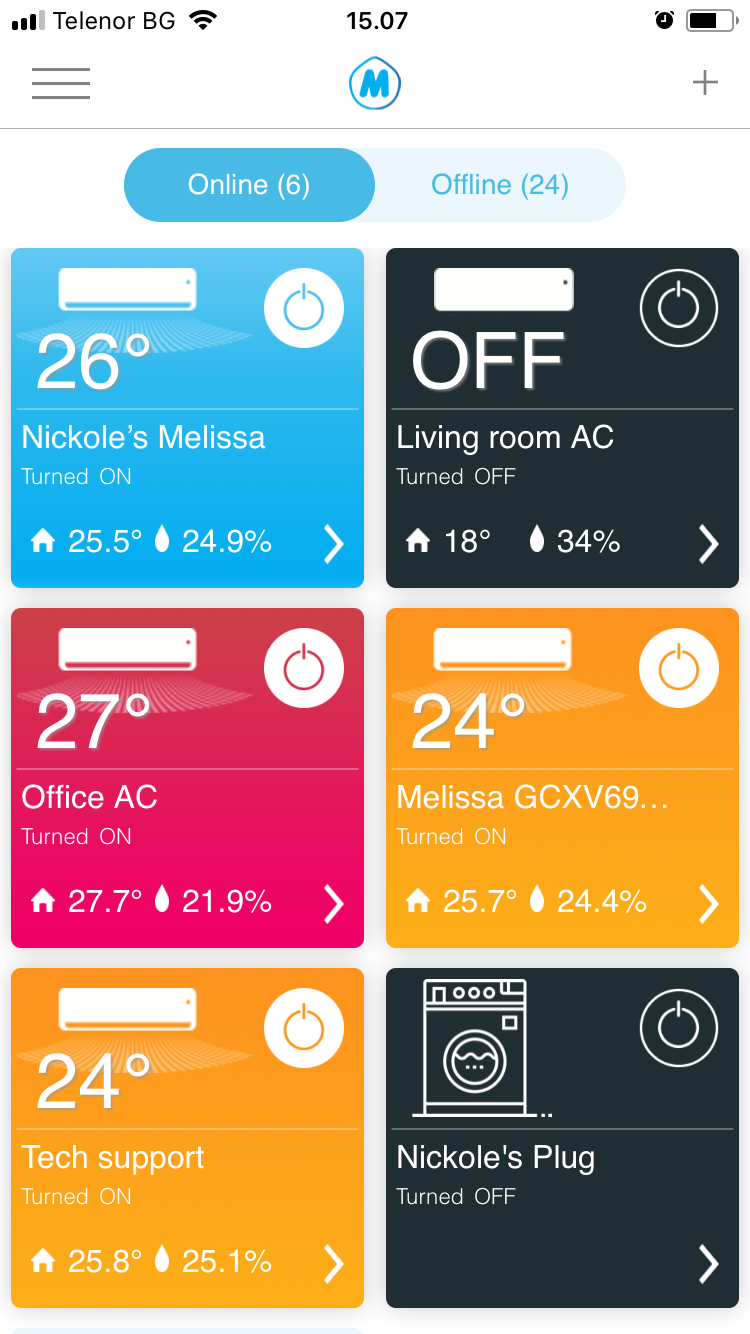 Tap the icon at the upper right corner of your screen and choose Smart Settings from the menu.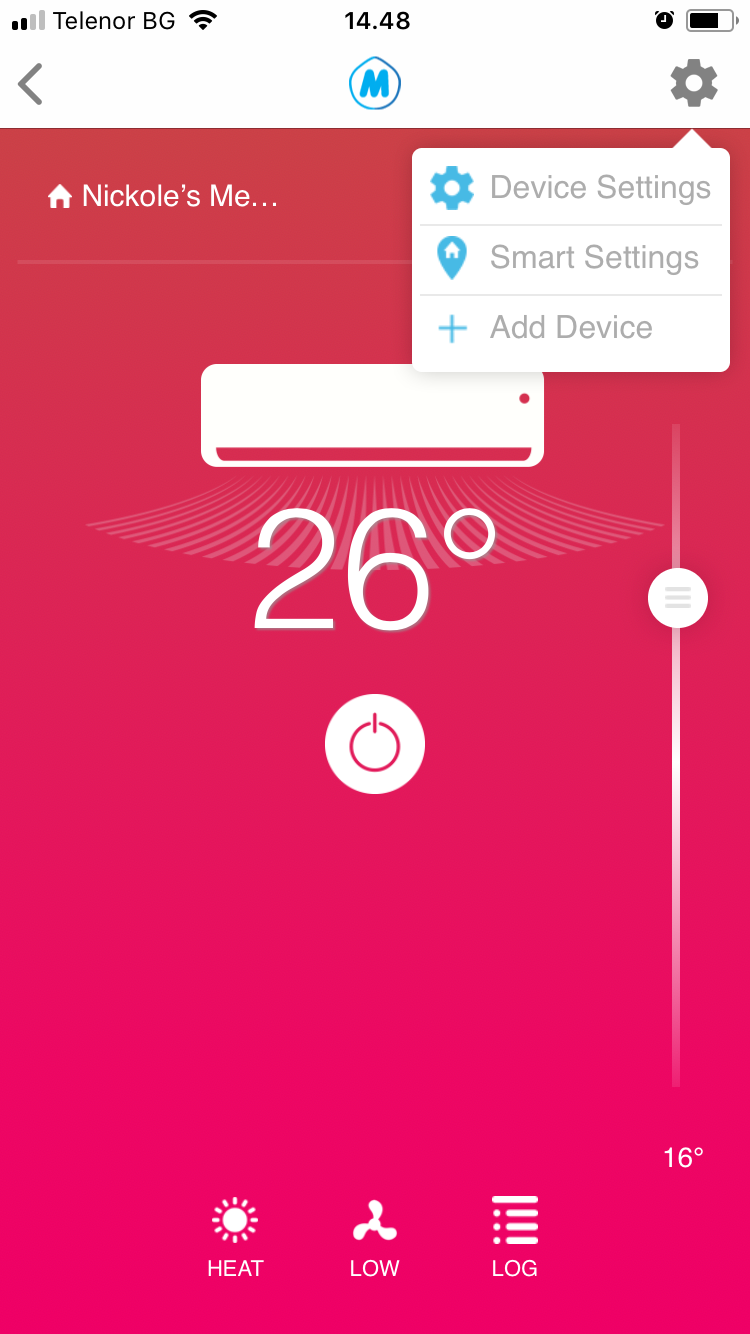 You will see a button called Timers. Click on it.
Create a timer for turning the AC off. 
 To create a timer for turning your A/C off, choose Turn OFF the AC from the first field.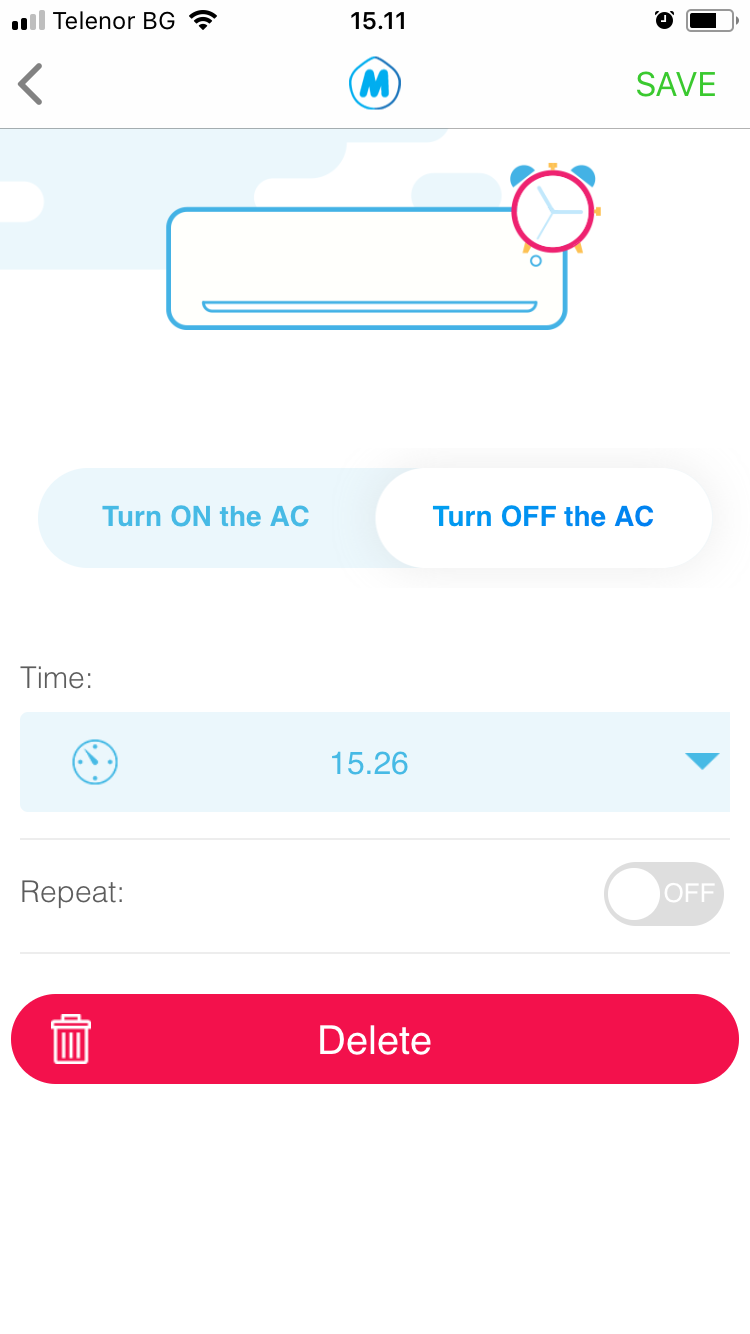 Choose the time when you want your A/C to turn off.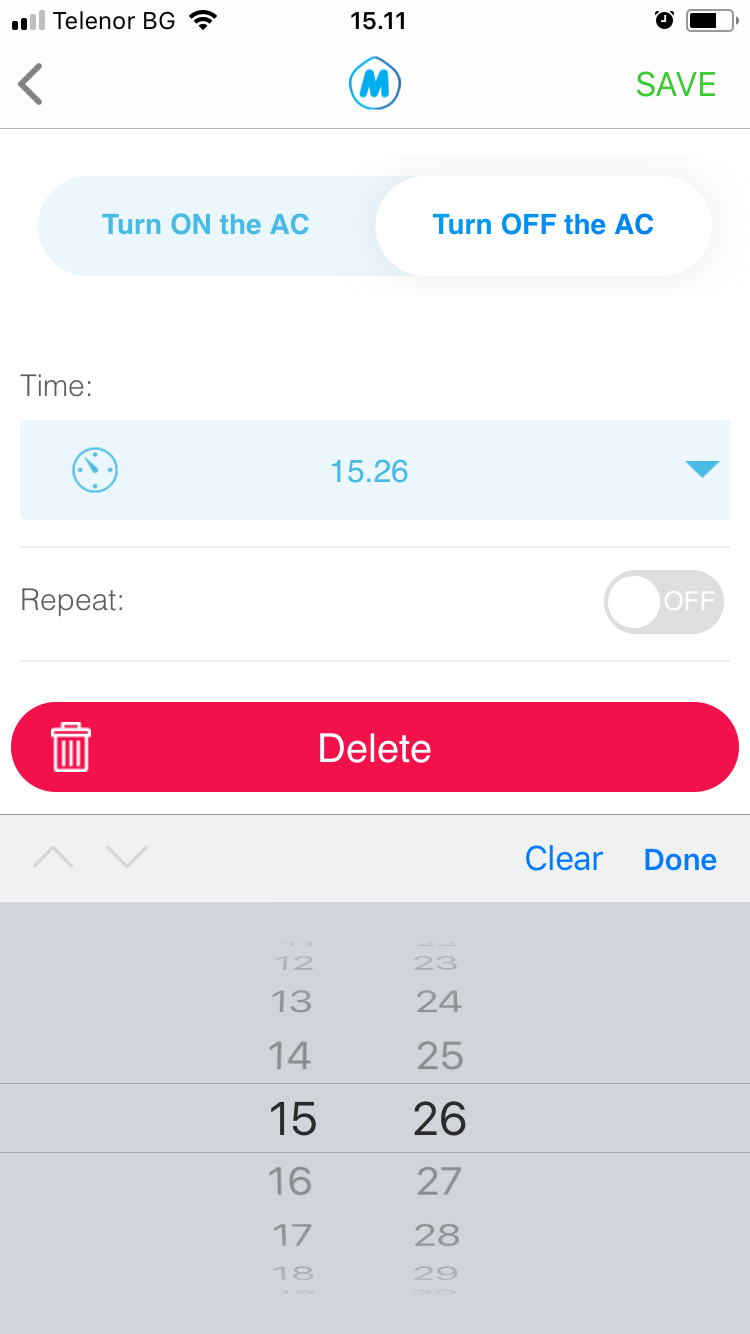 From the last section Repeat, you can choose if you want to repeat the timer in specific days.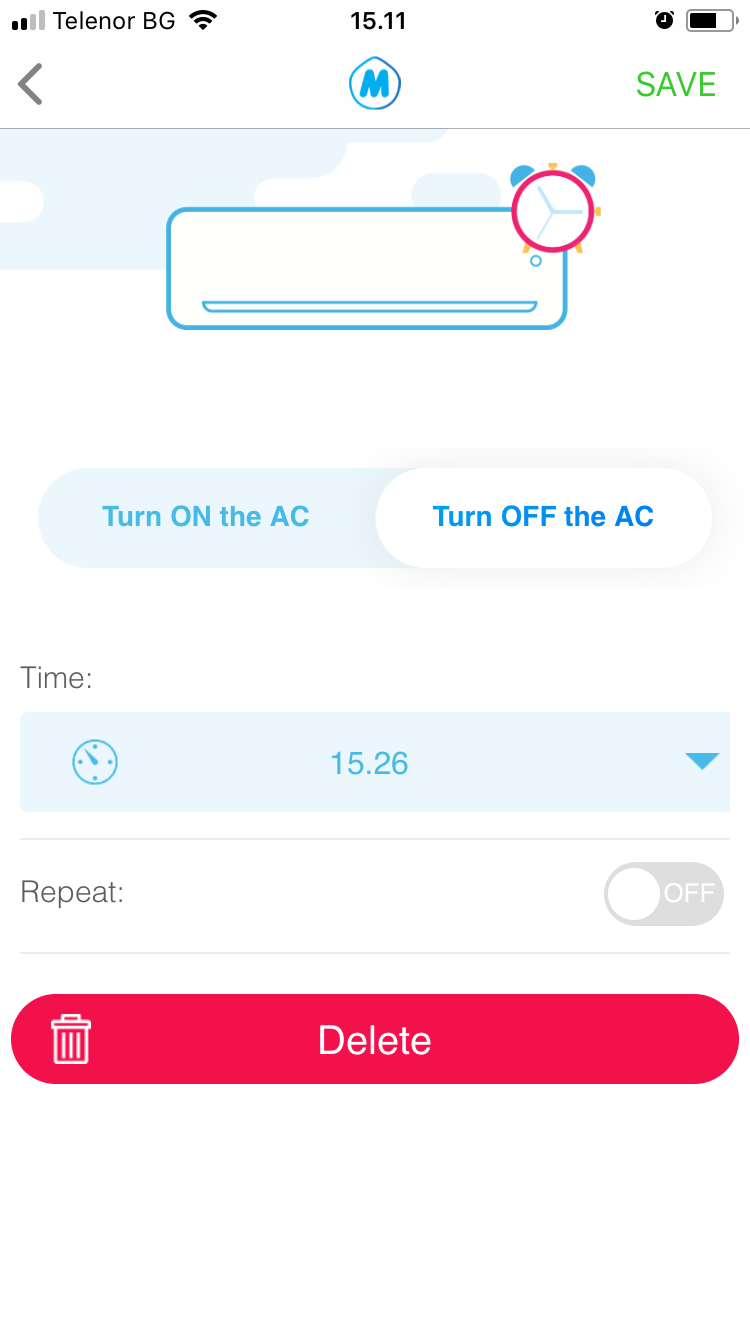 When you are ready, tap the Save button.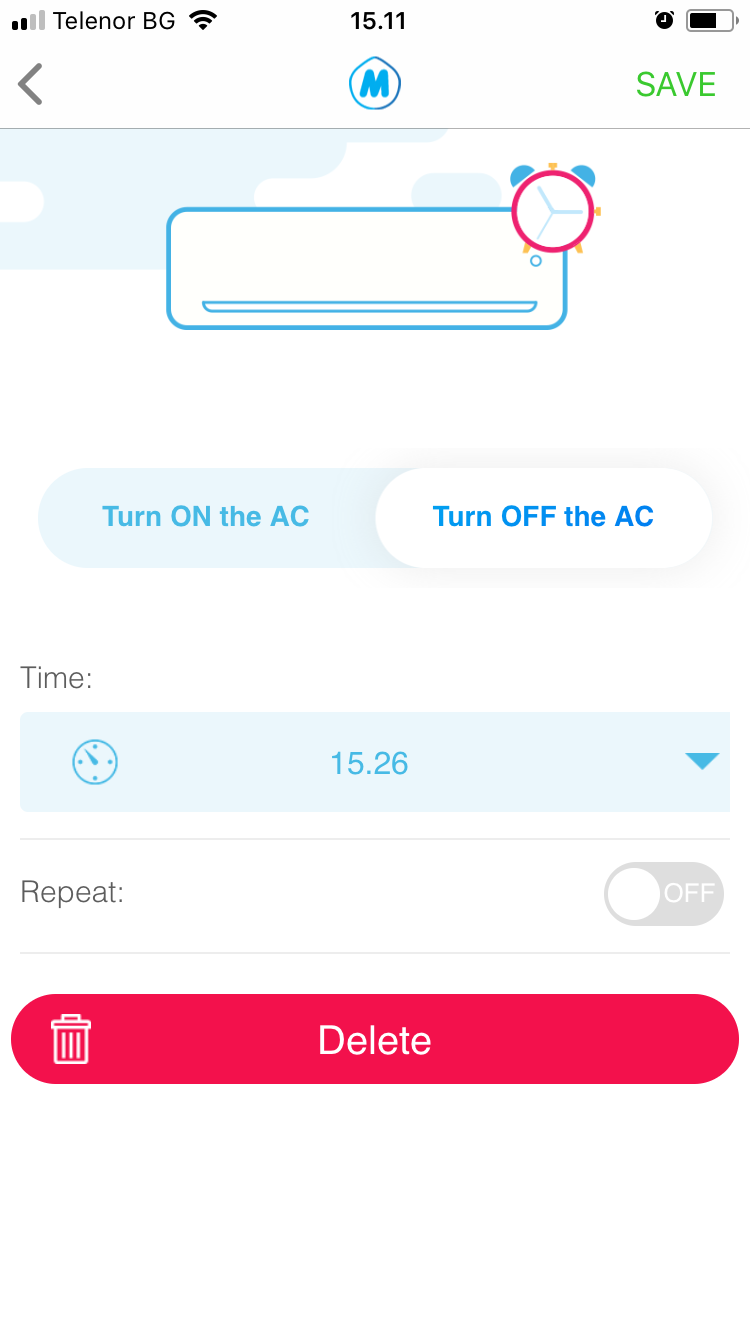 Now you have a timer for turning your A/C off!