You want to have your home cleaned but you have so many other tasks during the day? Just set a timer for the desired hour and get your Maya V2 to work in your absence!

Here you can see how to set a cleaning schedule through Maya V2's remote control.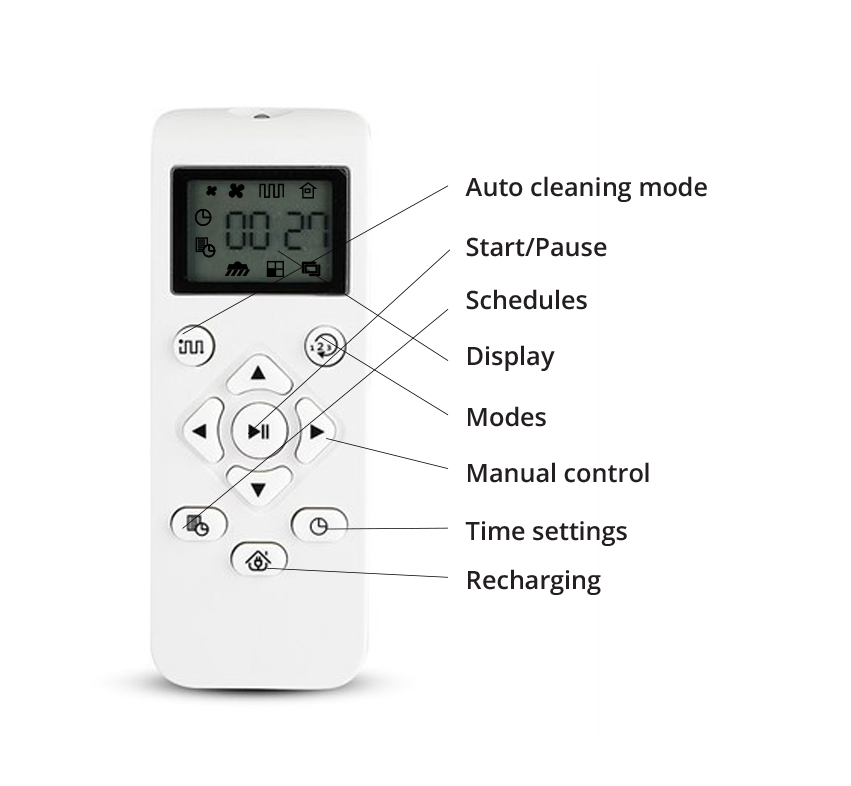 Preparation:
Please adjust Maya V2's clock by pressing the

button, followed by adjusting to the correct time with

. Once you have set the time, please press

to save your settings.

How to schedule an automatic cleaning:
In order to schedule a cleaning, please press the

button and adjust to the desired period with

. Once you have selected the time slot, press

once again to save the settings.
Maya V2 will automatically clean up according to the set schedule.