You want to control your Maya V2 from your smartphone or a tablet? Everything is just a click away in our mobile app.

Before you start, please download the MClimate Home app from Google play store for Android devices and from App store for iOS.

Once downloaded, please make sure that you are connected to a 2.4GHz Wi-Fi network and that you have your Location services turned on.

From the home page in the MClimate Home app, click on the "+" button, seen at the bottom of the screen. From the list of devices, please choose Maya V2.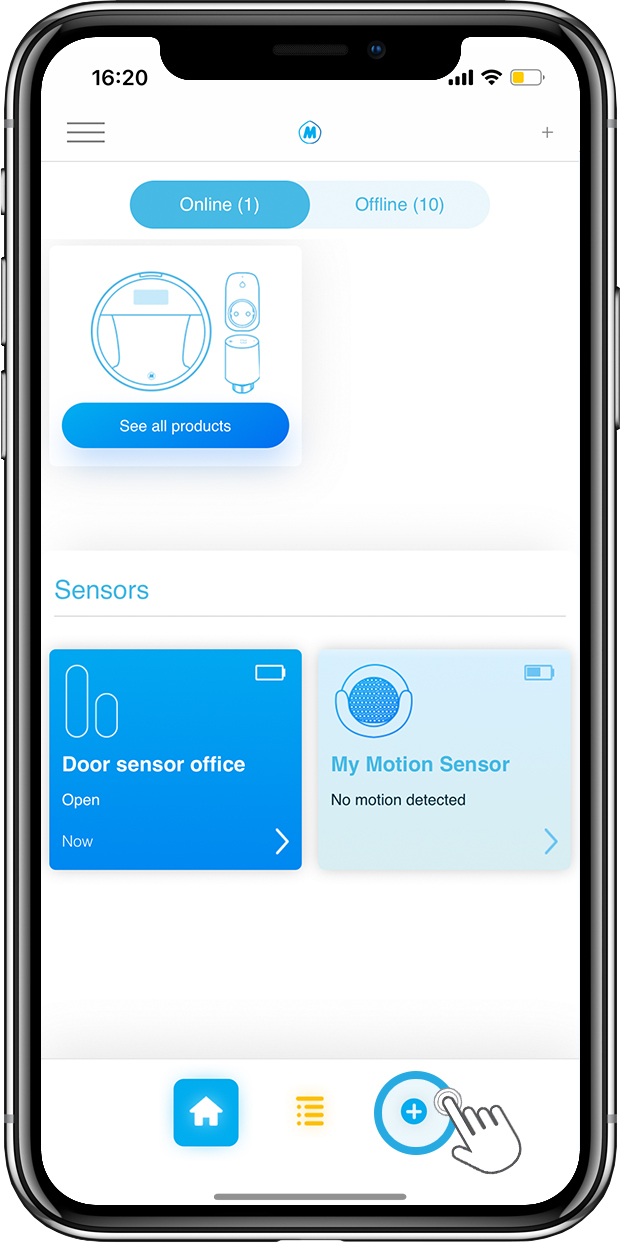 The next step is to set your Maya V2 in Configuration mode. You can easily do this by tapping twice on the power button on the top of the robot until you hear 'Connecting network'. The Wi-Fi sign on the top of Maya V2 should be now blinking in green.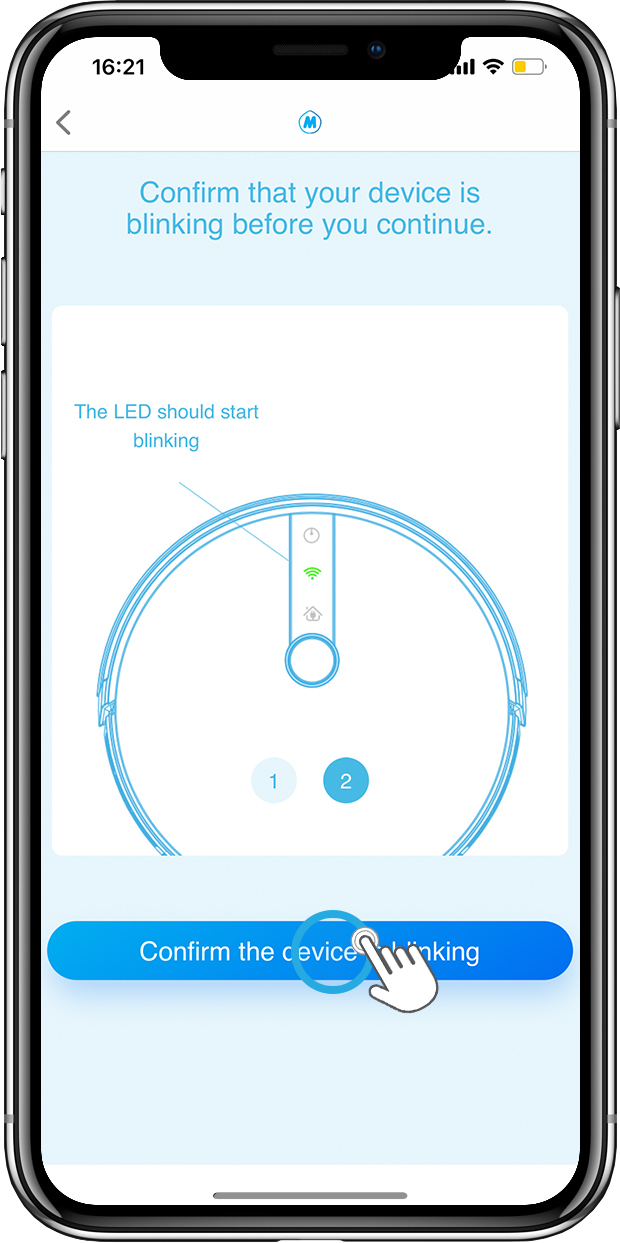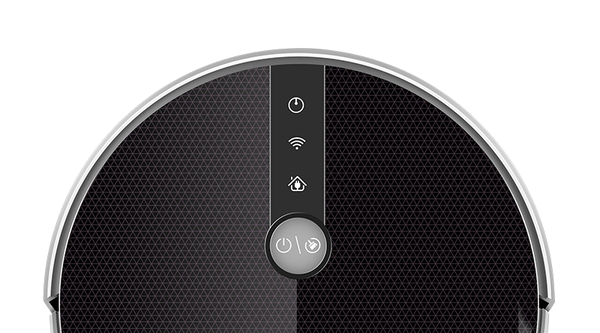 After that, you will be asked to enter your Wi-Fi password and tap on "Connect". *If you do not see the name of your network, please close the app and make sure that the Location services on your device are turned on.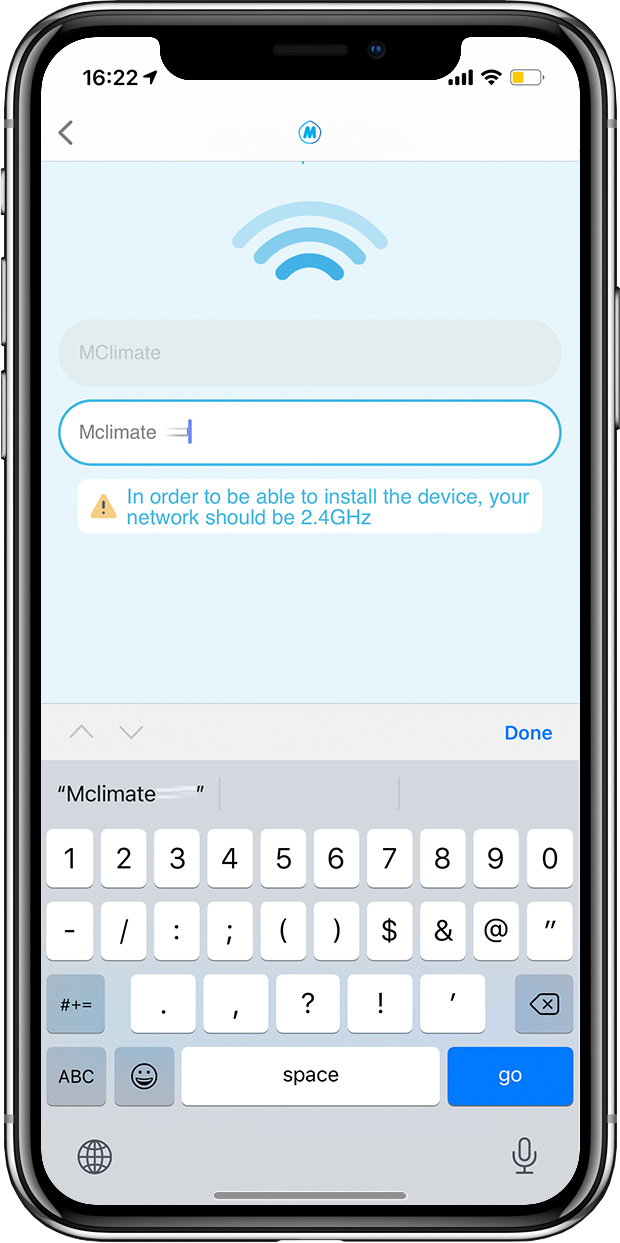 Then the device will start Configuring. It will take up to a minute and a half. Please do not close the app during this time.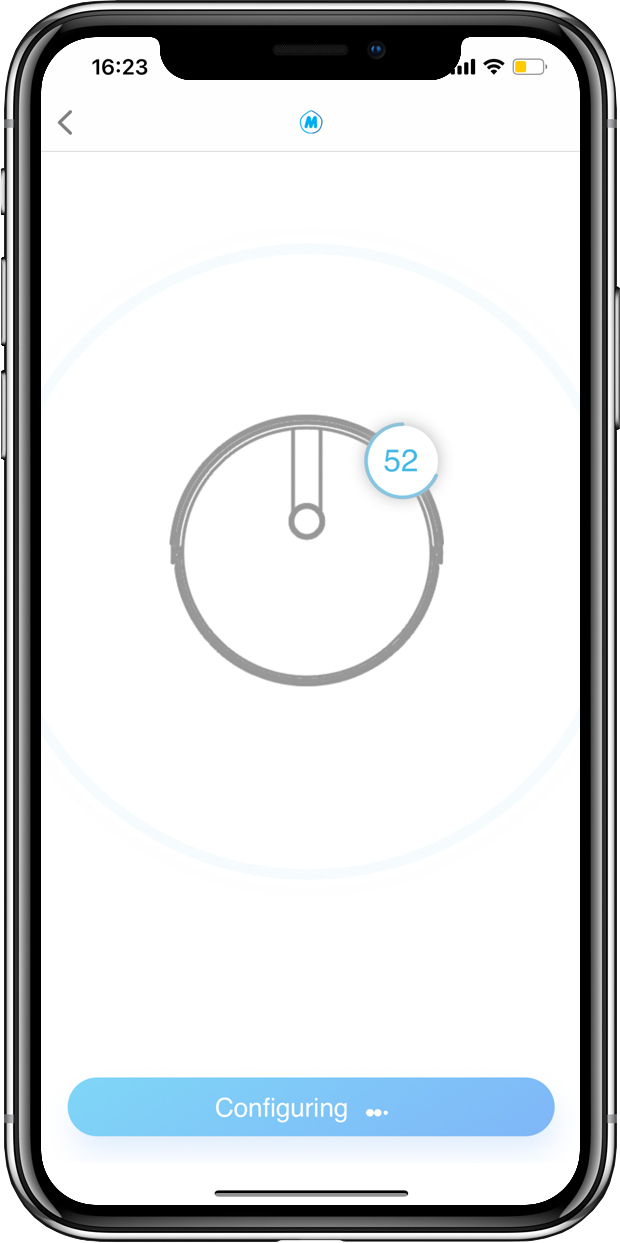 Once the Configuring is successfully completed, you will see a list of located devices, in case that you own more than one. Now, please choose the desired Maya.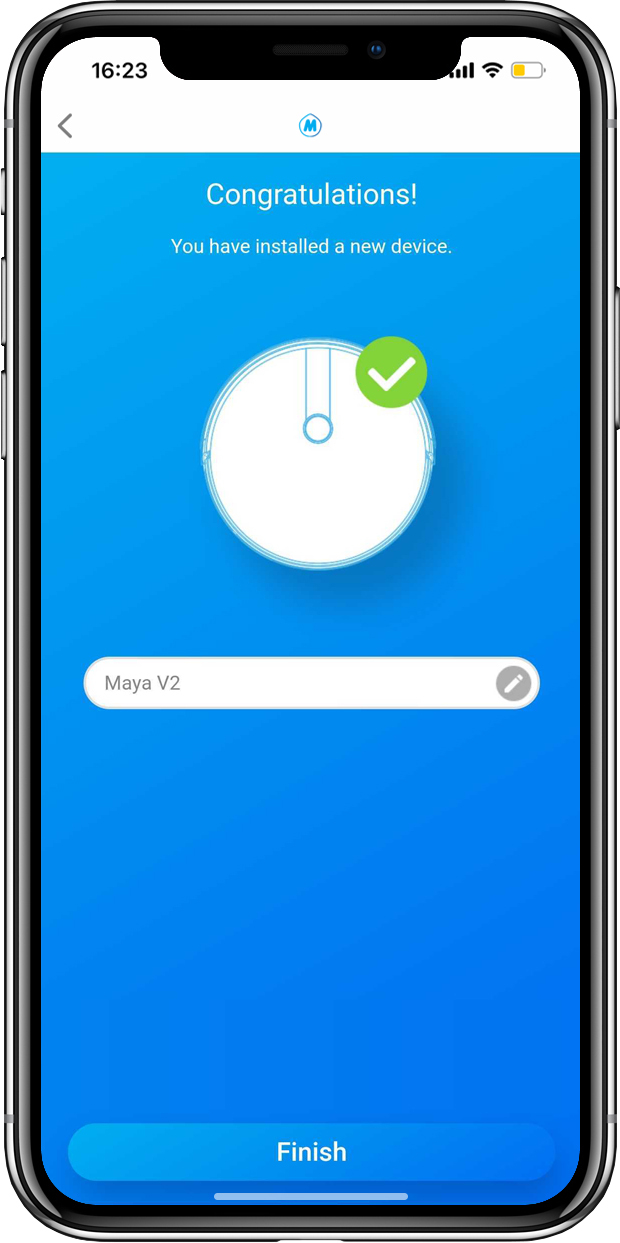 Congratulations! You are now ready to easily clean your home wherever you are with just a few clicks on your phone.