Betty uses strong vacuum suction to stick to the surface she is cleaning.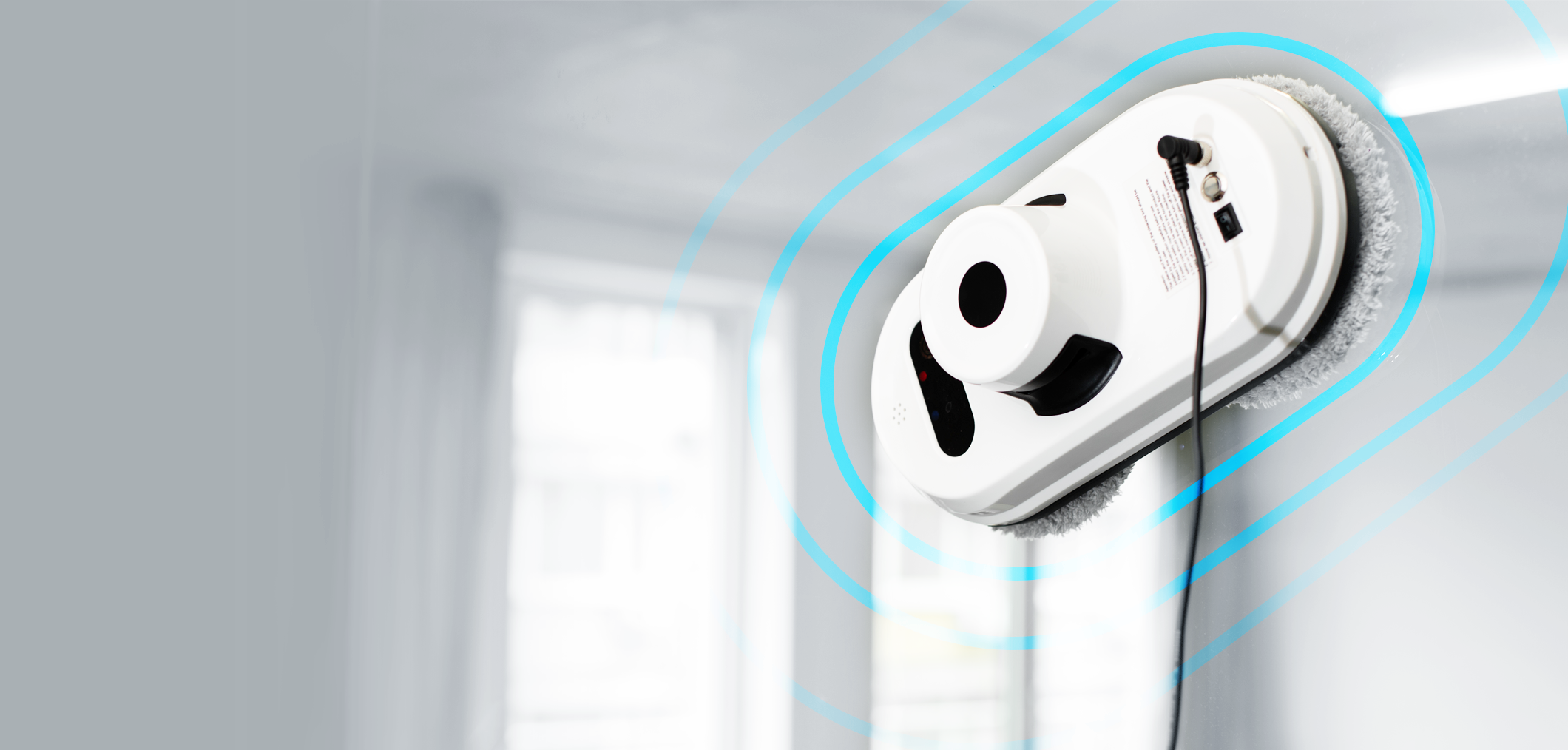 To minimize the chances of Betty falling off the surface, she is reinforced with an additional uninterruptible power supply system. The built-in battery will be activated in case Betty is disconnected from the power supply network. Its aim is to keep the device attached to the surface in case the power supply is off. Once the system is activated, she will stop cleaning and will send a sound alert as well as a light signal – her LED will start flashing in red.

In cases like these, please remove Betty from the surface as soon as possible and continue with the cleaning once the power is back on. Also, please make sure that the battery is fully charged /green LED signal/ before using Betty again.