Turn ON/OFF button

:
This button plays an important role in Betty's work. By using this button, you can turn on or off Betty's vacuum motor that allows her to attach to the surface you wish to get cleaned. Betty won't start cleaning until her suction power is not switched on.

Start button:
By clicking on this button, you will activate one of Betty's automatic cleaning modes. In this mode, Betty will first go up to the upper frame of the window or other surface she is attached to. Once she has reached the upper frame, Betty starts her cleaning work with even movements from left to right, mimicking the human hand and cleaning the whole surface. Her frame sensors allow her to create an intelligent path plan model, so she doesn't leave even one spot uncleaned. Betty stops automatically when her cleaning work is finished.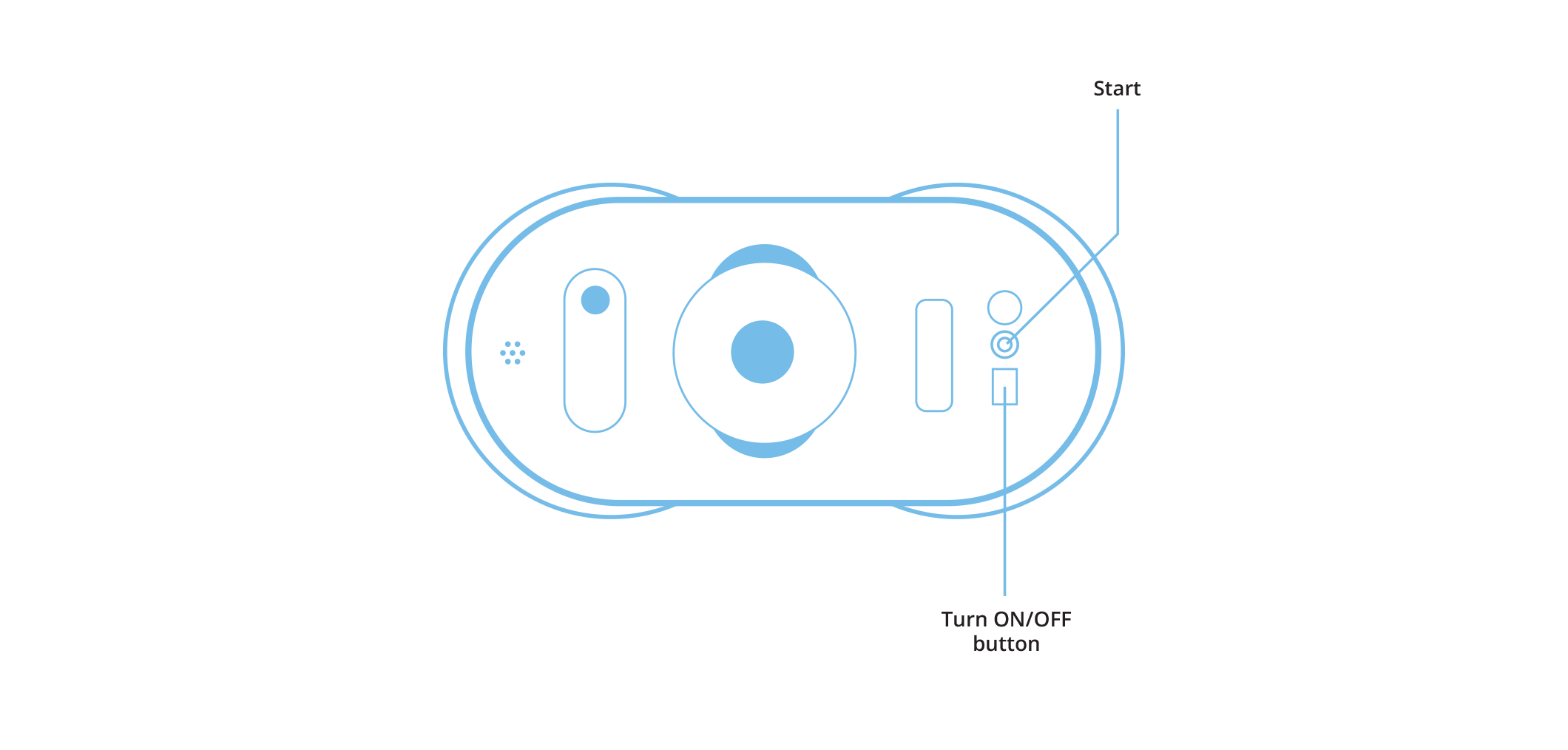 See what are the other automatic cleaning modes of cleaning here: What are the automatic modes of cleaning of Betty?