Turn your appliances on with SmartPlug automatically, depending on your location and the place where it is installed. Find out how you can do this below: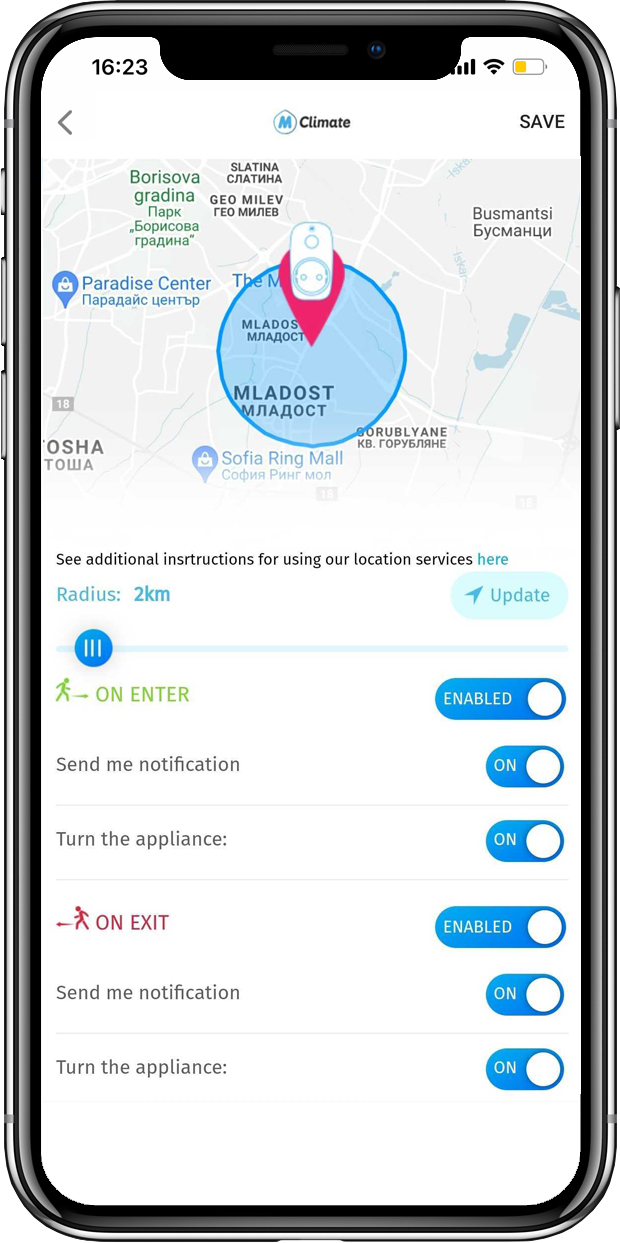 Before you start, please don't forget to allow the MClimate mobile app to use your location and send you notifications. You can always change your preferences from the Settings menu on your smartphone or tablet.
From the homepage in the MClimate mobile app, choose the SmartPlug you wish to make even smarter.
Then, please tap on the "Smart" button at the bottom of the main screen and choose Geolocation from the list.
You will see your location on the map. Using the slider below, you can adjust the radius around your SmartPlug. When entering or exiting this radius, SmartPlug will turn your appliance on or off, depending on your preferences.
From the section ON ENTER, you can set what you wish SmartPlug to do when you enter the radius.
You can enable or disable this function at any time using the toggle button to the right. You can also choose whether you wish to receive notifications about SmartPlug's actions or not.
From the section below, you can select what happens when you exit the radius.
Kindly reminder to tap on the Save button after every change you apply.