One of SmartPlug's biggest advantages is that you get the opportunity to actually monitor the energy consumption of your 'SmartPlugged' appliances. See where to find this useful data below:
From the main screen of your SmartPlug, tap on the Smart button at the bottom of the page. Then, please choose Analytics from the list. You will then see the consumption at the moment and a line chart showing the different consumption throughout the day.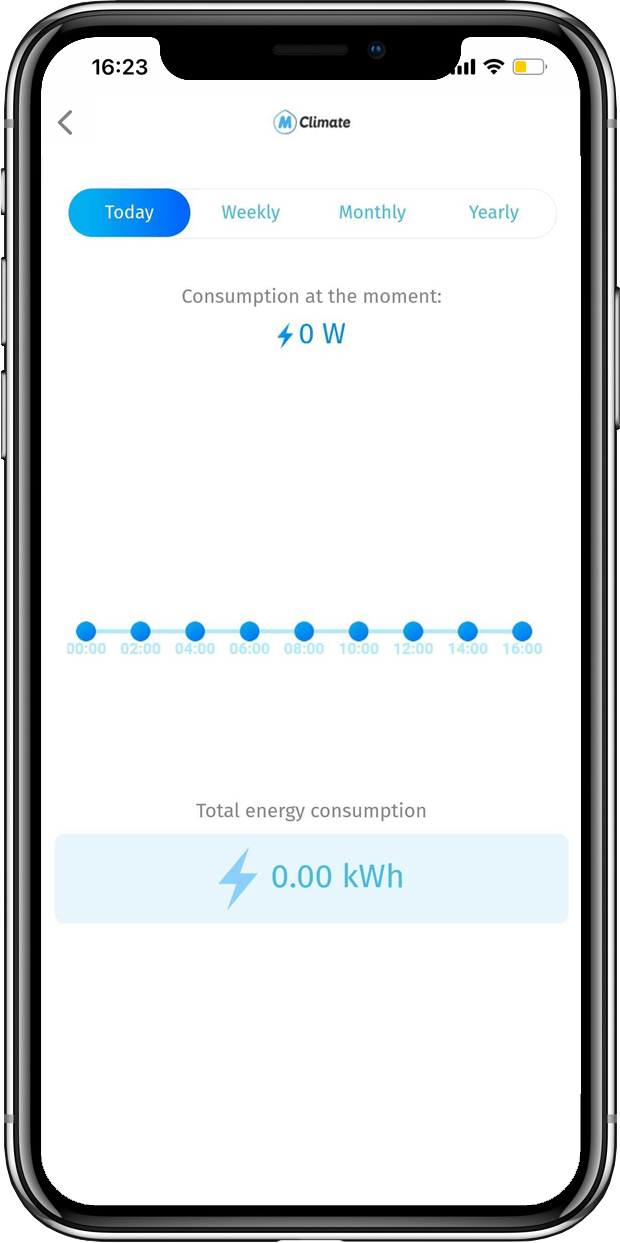 From the top of the screen, you can check the data from today, this week, this month or even this year.