With Bobbie, apart from being able to turn on and off your water heater remotely from any part of the world, you can set smart timers that can do it automatically for you, without any efforts from your side. Just set your preferences, select the days on which you wish your timers to be active and let Bobbie do the rest! See how to set your smart timers below: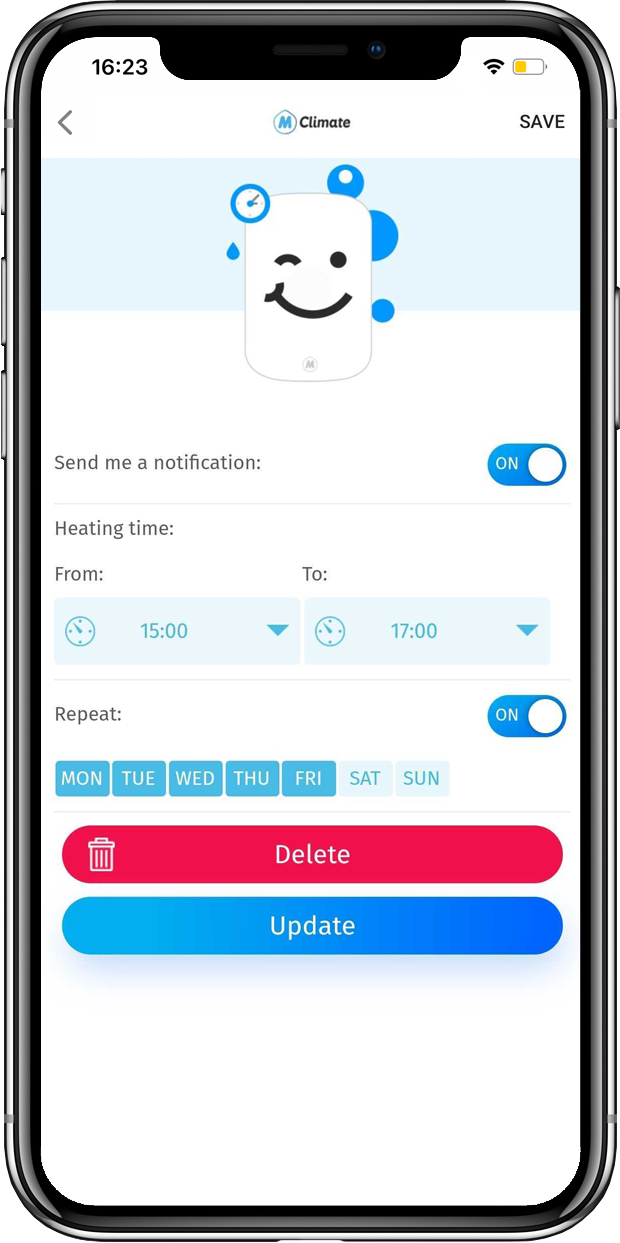 From the main screen of your Bobbie, tap on the Smart button seen at the bottom of the page. Then, please choose Timers from the list. In order to create a new timer, please tap on the + sign in the upper right corner of the page. From the first section, choose whether you wish to receive notifications when Bobbie turns your water heater on or off. Then, please select the time range in which you wish Bobbie to operate. Outside these hours, Bobbie will keep your water heater turned off. You can then choose whether your timer to be repeated on certain days. Kindly reminder to tap on the Save button in the upper right corner after you are done.
You can always edit your timer later, in case you want to change your preferences.